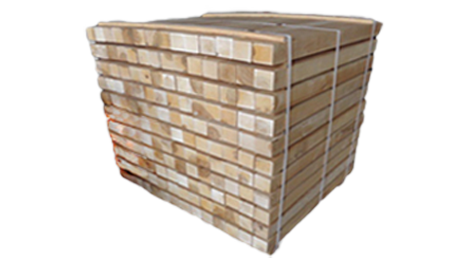 Timber:
Spruce / Fir / Pine / Douglas Fir / Larch / Oak / Birch / Beech / Alder / Ash
Dimensions:
50 x 50 to 140 x 140 mm
Length:
0.80 – 2.40 m
3.00 – 5.00 m in standard lengths.
Cut as pallet blocks to specified dimensions.
Cut:
One-piece, multi-stalked.
Moisture content:
Freshly cut, wood moisture> 30%
Technical drying:
18 -20% HF
Thermal treatment:
Heat treatment according to IPPC standard ISPM-15 incl. stamp and proof.
Further processing:
Four-sided planing, leveling, milling of grooves.